Revolutionizing Alzheimer's prevention and treatment
The Alzheimer's Drug Discovery Foundation (ADDF) and the FINGERS Brain Health Institute (FBHI) announced today a new Precision Prevention Partnership, a unique collaboration set to transform the landscape of Alzheimer's disease prevention and treatment.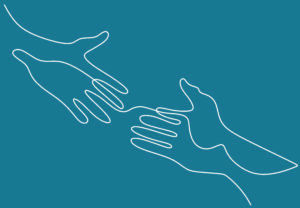 Together, the ADDF and the FBHI will advance physicians' ability to tailor precision prevention approaches that combine lifestyle interventions and therapeutics to help delay or prevent the onset of the disease based on patients' individual risk and biomarker profiles.
"The ultimate goal in Alzheimer's treatment, like in cancer, is to deliver the right treatments to the right patients at the right time," notes Howard Fillit, MD, Co-Founder and Chief Science Officer of the ADDF.  "This new partnership will provide the infrastructure and resources to build on recent breakthroughs in drug development coupled with progress in new biomarker and diagnostic tools, enabling clinicians to treat patients through a precision medicine approach tailored to their individual risk profiles. Alzheimer's is a complex disease, and a one size fits all approach will not effectively treat its varied causes and forms."
This unique partnership is built upon the findings derived from the landmark FINGER study led by Miia Kivipelto, MD, PhD, Professor of Clinical Geriatrics at Karolinska Institutet, Scientific Founder and Medical and Scientific Director at the FBHI, and ADDF board member. According to the latest estimates, up to 40% of dementia cases can be prevented through lifestyle interventions, highlighting the potential to prevent or delay the onset of Alzheimer's with a multifaceted approach that pairs lifestyle choices with existing drugs.
"The FINGER study proves lifestyle interventions can effectively contribute to the prevention of Alzheimer's, but there is the potential to provide even more cognitive benefits through adding therapeutic interventions to the FINGER model" says Professor Kivipelto. "With this new collaboration, our two organizations will redefine the prevention landscape by targeting several risk factors simultaneously to get optimal preventive effects against Alzheimer's disease."
This announcement comes on the heels of several recent breakthroughs with anti-amyloid therapies—including the FDA approval of the first disease-modifying therapy for Alzheimer's—which show this first class of drugs are modestly effective, slowing cognitive decline by around 30%. With these drugs on track to become the standard of care in Alzheimer's treatment, there remains a pressing need to develop new treatments in addition to anti-amyloids that address the complexity of the disease based on the biology of aging.
"By uniting the two leaders at the forefront of drug discovery and prevention, this partnership will accelerate the development of the most promising approaches against a complex disease such as Alzheimer's," remarks Niranjan Bose, PhD, Managing Director of Health & Life Sciences at Gates Ventures. "Early lifestyle decisions are the initial steps in preventing Alzheimer's disease, particularly for individuals with an elevated risk, and this will only be possible if we continue to develop and commercialize new and novel biomarkers, which will have a substantial impact."
Prevention has been one of the primary focuses of the ADDF since its founding and is the leading approach to Alzheimer's treatment and management. There is tremendous potential in driving uptake of Alzheimer's prevention strategies according to Dr. Fillit, who notes if the onset of Alzheimer's can be delayed by up to five years on average, incidence rates would drop by 50%. This collaboration will identify new and effective ways to combine advancements in novel therapeutics and prevention strategies, paving the way for a comprehensive, multi-faceted approach against Alzheimer's.
Efforts have already begun to pair lifestyle interventions with repurposed drugs such as Metformin, a drug originally approved to combat type 2 diabetes, which was later found to be linked with reduced risk of Alzheimer's. Drawing lessons from other areas, in addition to conventional drug discovery and approved standards of care, is a logical step towards fast and efficient therapeutic development that will be covered by this partnership.
The Precision Prevention Partnership aims to create a comprehensive roadmap for Alzheimer's prevention and encompasses the following:
Expanding the MET-FINGER multi-site clinical trial platform globally, while also exploring studies of repurposed drugs that address pathways guided by the biology of aging (e.g., vascular, inflammation, metabolic, etc.). This model will serve as a template for the next generation of combination clinical trials, helping to speed up the drug development pipeline.
Accelerating the development of new biomarkers for aging, helping improve Alzheimer's diagnostics and aiding in the development of novel drugs.
Advancing the creation and commercialization of the FINGER App and e-FINGER solutions to improve accessibility for a larger global audience.
Collaborating with major pharmaceutical companies specializing in Alzheimer's disease to pursue combination therapy clinical trials that include anti-amyloid therapies with the FINGER model.
This roadmap is strategically designed to address the increase in global Alzheimer's prevalence. Building on the successes of preventative strategies for other age-related chronic ailments like cancer and diabetes, together, the ADDF and the FBHI will shape the future of precision prevention and combination therapies.
"We are seeing an increase in Alzheimer's across the globe, which underscores the demand for a multifaceted approach," says Sarah Lenz Lock, Senior Vice President of Policy and Brain Health at AARP and Executive Director of the Global Council on Brain Health. "Prevention is accessible to all and can start at any time. Uncovering scientifically proven, safe, effective, and affordable tactics tailored to the needs and function of the individual to maintain cognitive health and emphasizing the importance of lifestyle choices will be critical to helping people take control of their brain."
About The Alzheimer's Drug Discovery Foundation (ADDF)
Founded in 1998 by Leonard A. and Ronald S. Lauder, the Alzheimer's Drug Discovery Foundation is dedicated to rapidly accelerating the discovery of drugs to prevent, treat and cure Alzheimer's disease. The ADDF is the only public charity solely focused on funding the development of drugs for Alzheimer's, employing a venture philanthropy model to support research in academia and the biotech industry. The ADDF's leadership and contributions to the field have played a pivotal role in bringing the first Alzheimer's PET scan (Amyvid®) and blood test (PrecivityAD®) to market, as well as fueling the current robust and diverse drug pipeline. Through the generosity of its donors, the ADDF has awarded more than $250 million to fund over 720 Alzheimer's drug discovery programs, biomarker programs and clinical trials in 19 countries. To learn more, please visit: http://www.alzdiscovery.org/.
About the World-Wide FINGERS Network, FBHI and its World-Wide FINGERS Global Scientific Coordinating Center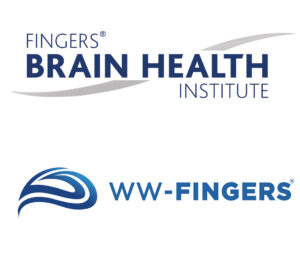 The Finnish Geriatric Intervention Study to Prevent Cognitive Impairment and Disability (FINGER) trial is the first randomized controlled trial (RCT) showing that it is possible to prevent cognitive decline using a multidomain lifestyle intervention among older at-risk individuals. The results from this trial led by Professor Miia Kivipelto and team highlighted the value of addressing multiple dementia risk factors as a strategy to protect brain health, promote overall health and functioning, and reduce the risk of developing new chronic diseases. World Wide FINGERS was established to support and convene global multidomain dementia prevention trials, share experiences and data, and harmonize methods. Professor Kivipelto is the founder and scientific leader of the WW-FINGERS Network, which includes investigator teams from more than 60 countries globally. FBHI is a non-profit research foundation located in Stockholm, Sweden, driven to advance research on healthy brain aging and the implementation of dementia prevention strategies. FBHI hosts and runs the World Wide FINGERS Global Scientific Coordinating Center, a central resource for the World Wide FINGERS Network. The Global Scientific Coordinating Center supports the global scientific activities of the World Wide FINGERS Network, including network coordination, clinical trial optimization, and joint analysis of data.
More about World-Wide FINGERS
The FINGER study
About MET-FINGER