The World-Wide FINGERS network unites research teams whose scientific work build on the original FINGER study. Here are a few examples of completed and ongoing FINGER trials around the world.
Check out this page regularly! More ongoing projects are being added.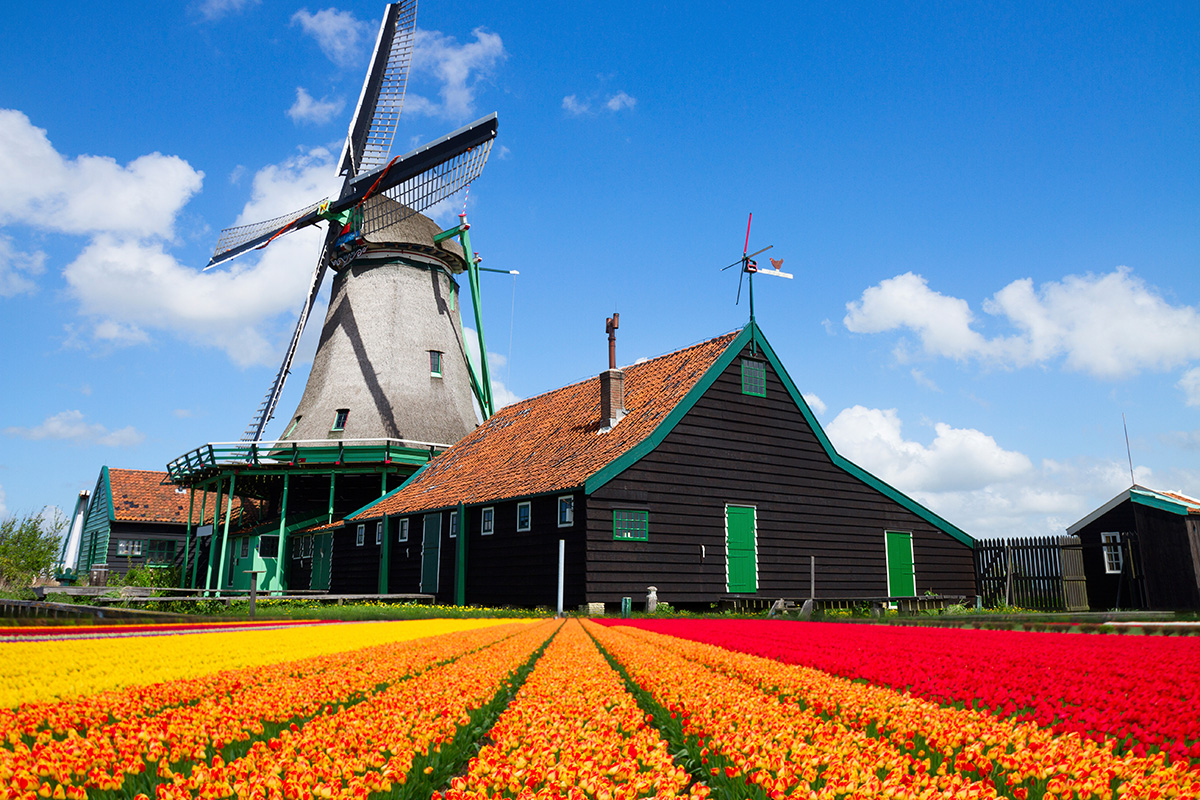 FINGER-NL
(The Netherlands)
The FINGER-NL study investigates the effect of multidomain lifestyle interventions on the cognitive abilities of an elderly population. It is a two-year randomized controlled trial among 1,210 persons, aged 60-79, at risk of cognitive decline. The trial is expected to be completed in 2025.
Participants are randomized to a high-intensity versus a low-intensity intervention group. The intervention comprises seven lifestyle components related to brain health; physical activity, cognitive training, cardiovascular risk factor management, dietary counseling, sleep counseling, stress management, and social activities, and one nutritional product (Souvenaid®). The high-intensity group receives a personalized and supervised intervention consisting of group meetings and individual sessions, both online and at study site. The low-intensity group receives online lifestyle-related health education. Outcome assessments are scheduled after 12 and 24 months.
The primary outcome is the change on a cognitive composite score covering processing speed, executive function, and memory. Secondary outcomes include changes in specific cognitive domains, capabilities in daily living, room for dementia prevention, self-rated wellbeing, and lifestyle component specific outcomes. The results will provide further insight in the efficacy and feasibility of lifestyle intervention to prevent cognitive decline and help define specific lifestyle advice.
FINGER-NL is carried out in five Dutch research institutes;  Alzheimer Center Amsterdam, Maastricht University, Wageningen University and Research Center, Radboud University Medical Center Nijmegen, and University Medical Center Groningen. It is part of the public-private MOCIA project, which is co-funded by several partners, including Danone Nutricia Research. It is part of the MOCIA project, a public-private research programme financed by the Dutch Research Council (NWO, no. 17611).
J-MINT (Japan)
J-MINT, the Japan-Multimodal Intervention Trial for Prevention of Dementia, is the first large-scale randomized controlled trial in Japan that examined the efficacy of lifestyle interventions to prevent cognitive decline. The trial, launched in 2019, investigated the preventive effects of multidomain interventions in 531 adults aged 65-85 with mild cognitive impairment and a high risk of developing dementia.
The intervention, comprising physical exercise, nutritional counseling, and cognitive training, was provided for 18 months. Cardiovascular disorders were monitored and treated following Japanese standard guidelines in both intervention and control groups.
The primary outcome of the trial is the change in composite scores of cognitive function. Secondary outcomes include the related changes in physical function, blood biomarkers, brain morphology observed with neuroimaging, and others. Evidence from the trial is expected to inform a large-scale, national implementation of multidomain intervention programs and support further improvements in dementia prevention strategies, medical standards, the medical economy, and societal services.
J-MINT is a multicenter study coordinated by the National Center for Geriatrics and Gerontology (NCGG) with participation from Nagoya University, Nagoya City University, Fujita Health University, and Tokyo Metropolitan Geriatric Hospital and Institute of Gerontology. In parallel, J-MINT PRIME is conducted in Tamba and Kanagawa, aiming at social implementation of multimodal interventions for dementia, engaging 400 participants in less intensive interventions for 18 months. These studies are supported by the Japan Agency for Medical Research and Development.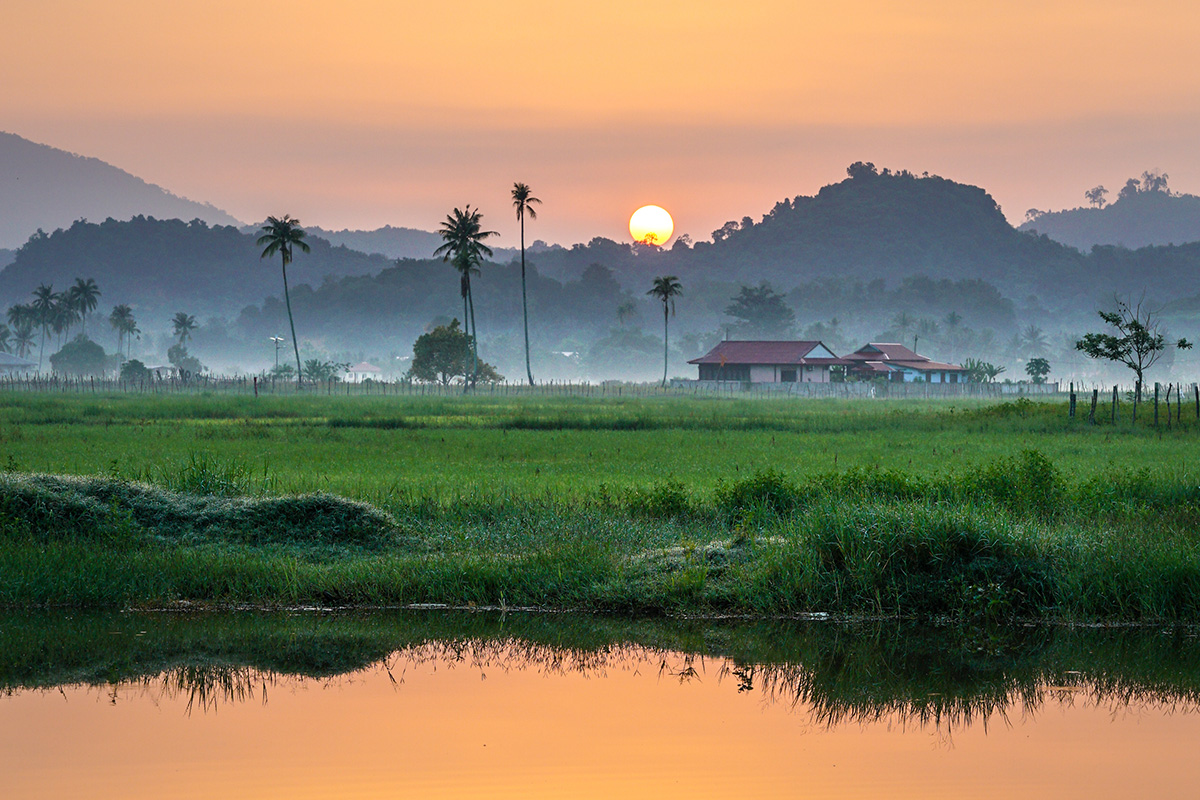 My-AGELESS (Malaysia)
The Multi-domain Intervention for Reversal of Cognitive Frailty: Towards Personalized Approaches (My-AGELESS Trial) is a randomized controlled trial including 330 seniors at increased risk of cognitive decline and physical frailty, from urban, semi-urban, and rural areas of Malaysia. The main objective of the trial is to evaluate the efficiency, adherence, and cost-efficiency of culture-adapted FINGER lifestyle interventions in Malaysia. The trial also includes sub-studies on gut microbiome.
The intervention group receives a 24-month intervention comprising physical, nutritional, cognitive, and psychosocial aspects, followed by a 12-month period of individual and independent continued intervention. The control group receives regular health monitoring, group counselling sessions, health talks, and advice based on standard public health guidelines.
Primary outcomes include cognitive fragility status, physical function, psychosocial and nutritional status as well a as cognitive performance,  vascular health, and gut microbiome. The results will inform personalized rehabilitation medicine in this field, and will be used to develop a telerehabilitation module, intended to help trainers deliver community-based interventions in rural areas. Cost benefits and social impact will be captured for the interest of policy makers.
The My-AGELESS Trial is conducted by the National University of Malaysia under the auspice of the AGELESS Project involving other institution, including University Malaya, University Technology Mara, University Putra Malaysia, and Monash University of Malaysia, supported by the Ministry of Education of Malaysia Longterm Research Grant Scheme.
PENSA (Spain)
PENSA is a randomized placebo-controlled trial which combines a multimodal lifestyle intervention with the taking of a dietary supplement, epigallocatechin gallate (EGCG), a natural compound from green tea. The study aims to investigate whether this combination can improve the cognitive function of the study participants before the appearance of the first symptoms of Alzheimer's disease.
The study, which started in 2019, includes 129 participants aged 60 years or older who are ApoE 4 carriers and experience subjective (self-reported) cognitive decline. Participants were randomized into three study arms. Two arms participated in the intensive lifestyle intervention program, with either EGCG or placebo. The intervention included dietary guidance, physical activity, and cognitive stimulation. The third arm  received lifestyle recommendations. The study ended in July 2023 and had a duration of 12 months with a 3-month follow-up period. Results have not yet been published.
The primary outcome is the global cognitive composite score. Secondary outcomes include the change in brain connectivity, evaluated with functional neuronal connectivity, fMRI, and structural connectivity, MRI. The results will help facilitate the development of effective multimodal interventions to prevent or delay the onset and progression of late-life cognitive impairment, Alzheimer's disease, and dementia.
In previous studies, EGCG has shown positive effects on the cognitive function of people with Down Syndrome, in combination with a cognitive stimulation program.
PENSA is a collaboration between the Hospital del Mar Medical Research Institute and the Barcelonabeta Brain Research Center. It is primarily funded by the Alzheimer's Association, with additional support from the Spanish Ministry of Science, Innovation and Universities (Instituto de Salud Carlos III).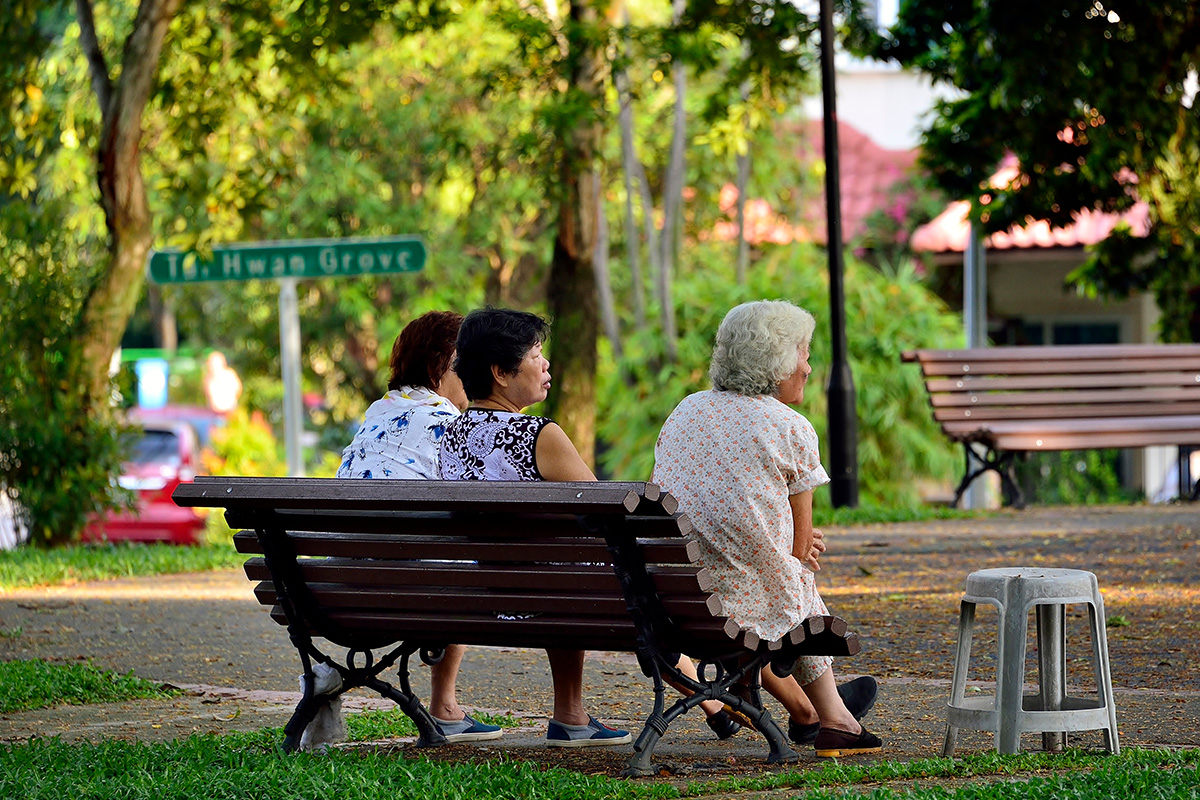 SINGER (Singapore)
The SINgapore GERiatric intervention study to reduce cognitive decline and physical frailty (SINGER) is a randomized controlled trial investigating the efficacy of locally-adapted FINGER interventions in 1,200 participants in Singapore, aged 60-80, at risk of cognitive impairment and dementia.
The study will examine whether a random assignment to a Self-Guided Intervention (SGI) versus Structured Lifestyle Intervention (SLI) focused on regular aerobic exercise, adherence to the FINGER diet, cognitive and social stimulation, and protocol-based vascular monitoring improves cognitive and physical performance.
Participants will be followed up for 2 years. The study started in August 2021, and is projected to complete recruitment by the end of 2023.
The primary outcome of the trial is global cognition. Secondary outcome measures include domain-specific cognition such as episodic memory, executive function, and processing speed and function, as well as imaging evidence of brain and retinal changes, incidence and progression of chronic diseases, blood biomarkers, quality of life, mental health, and cost-benefit analysis.
By establishing the efficacy of multidomain interventions in preventing cognitive decline, the SINGER project aims to implement the findings into national public health and clinical practices by informing policy makers and guiding the design of community and individual level health promotion initiatives.
SINGER is led by the National University of Singapore, with a partner recruitment site in the Nanyang Technological University, and is an interdisciplinary research team collaboration with other institutions in Singapore.
SARS-CoV-2 survey (Global)
The WW-FINGERS COVID-19 survey was launched in June 2021 to study the effects of the pandemic on older adults at risk of dementia, in terms of changes in lifestyle, behaviour, and mental wellbeing. The survey investigates the short- and long-term effects on risk factors relevant for cognitive impairment and dementia, especially lifestyle factors and factors related to vascular and metabolic health.
The survey was developed by a multinational team from the World-Wide FINGERS network and is linked to the WHO Global Forum on Neurology and COVID-19. The World-Wide FINGERS network provides a unique global framework for this survey, while at the same time accounting for country-specific strategies related to the pandemic.  Data is collected from the many ongoing studies in the network, where information from participants has been gathered at different stages of the pandemic.
Following a core process, data is harmonized and compared across nations. There are opportunities to adapt specific parts to local, cultural, and economic factors.  
So far (July 2023) the survey includes data from over 21,000 participants in more than 20 countries. Current analyses show significant effects on modifiable factors relevant to brain health in older adults, including social isolation, reduced exercise, and sleep problems.