A fast-growing institute of multidisciplinary experts in dementia prevention and healthy brain aging, FBHI is looking to expand further.
In the near future, we foresee that there will be new opportunities for specialists of different disciplines to help guide and drive the work at FHBI.
Based in Stockholm, Sweden, we are looking for staff currently living in Sweden or surrounding countries. What's most important for us is to liaise with the right competence and experts who have a strong interest and engagement in healthy aging and dementia prevention.
Our team encourages a proactive and independent work style, capability of taking initiative, strong communication skills, and ability to collaborate effectively.
We appreciate individuals who value diversity and flexibility, and can work in a multidisciplinary environment. We encourage applicants from a range of backgrounds, to help us maintain a wide skillset. Willingness to travel is appreciated, as it may be expected for certain positions.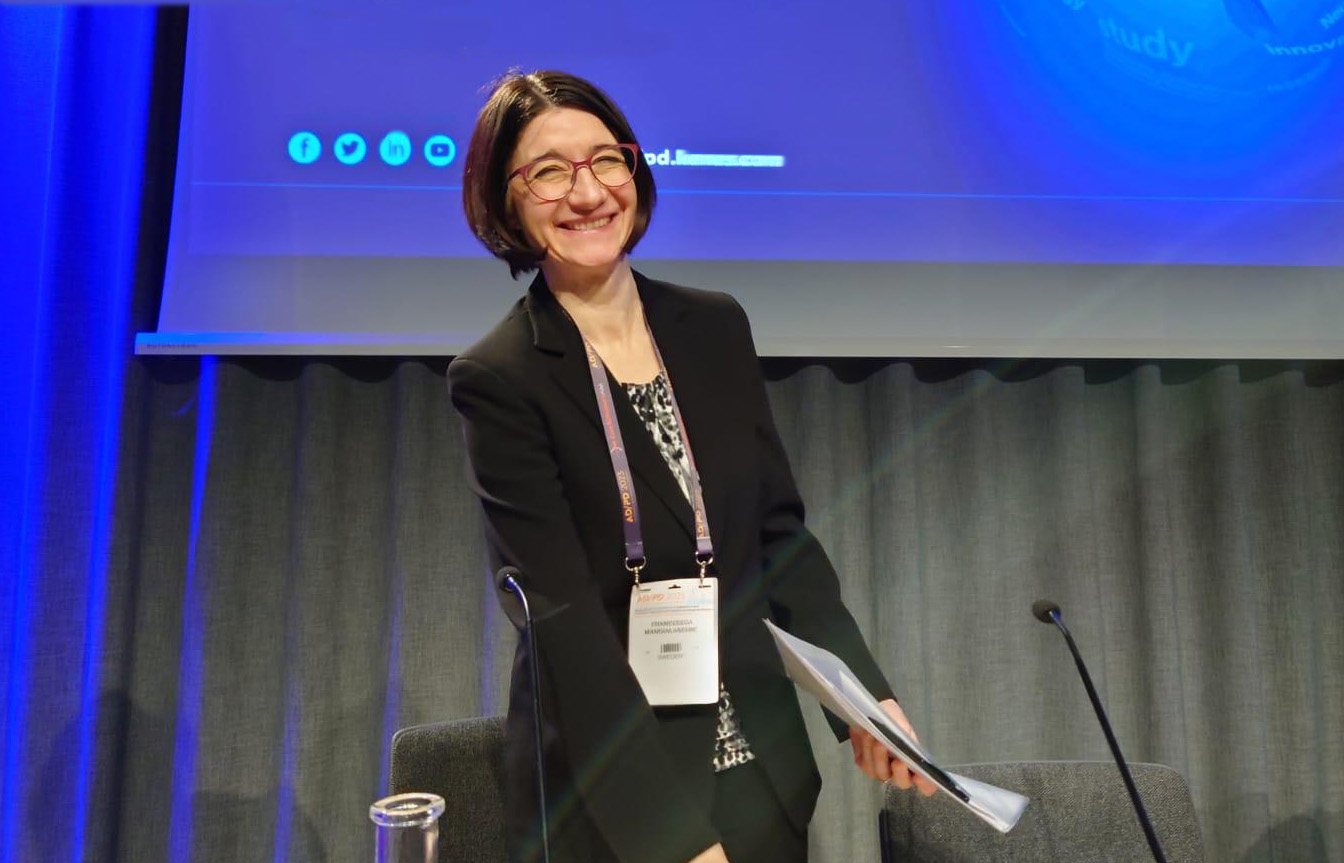 Francesca Mangialasche, Executive Director of the World-Wide FINGERS Global Scientific Coordinating Center
A new and dynamic organization
FBHI is a new and independent non-profit research institute. This allows our team a real opportunity to influence the direction of future research and further development of the institute.
Leading research teams
Professor Miia Kivipelto's ground-breaking FINGER research is the foundation of FBHI's efforts. Working at FBHI gives team members an exciting possibility to work and collaborate with leading experts.
Multidisciplinary and international
Our work is focused on combining knowledge and expertise from multiple fields and backgrounds, allowing for a collaborative and solutions-oriented approach on an international scale.
Health promotion and gym allowance
FBHI believes in practicing the methods we promote. As physical exercise is an important part of healthy brain aging, we offer all staff an allowance to subsidize the cost of health-positive activities.