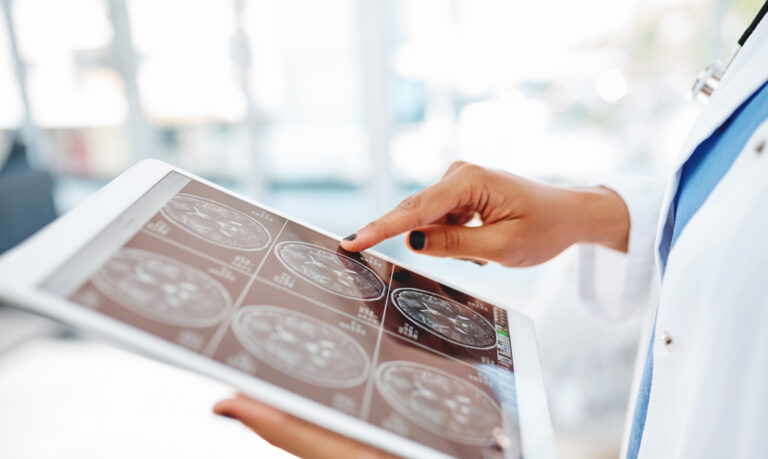 Research
The research efforts at FINGERS Brain Health Institute are intended to complement existing societal activities within the brain health area. The Institute will focus on the maintenance of brain health through early detection and prevention and methods for rapid implementation of new clinical research results. The Institute will carry out advanced clinical research and develop methods to prevent and delay dementia based on Professor Miia Kivipelto´s FINGER-study, which is the first published scientific study showing that dementia can be prevented. The results of the FINGER-study are currently not being offered as treatments to patients in primary care or hospital settings in Sweden.
The activities within the Institute will be handled within the three centers that are described in more detail in the section "About FINGERS Brain Health Institute", the Center for Clinical Trials, the Center for Imaging and Diagnostics and the Center for Translational Dementia Research.
The high-level objectives for the activities during the next couple of years are:
To develop and test customized multidomain interventions to prevent cognitive and functional impairment in different risk groups.
This will be executed through the utilization of individual risk factors, genetic profiling and cognitive status, with a possibility to combine lifestyle interventions with functional food-based and pharmacological interventions. The objective is also to develop and test novel technologies and tools for follow-up and interventions, such as internet-based cognitive training, m- and e-health tools and apps.
To analyze different biomarkers for earlier detection and diagnosis and deep phenotyping of cognitive impairment and dementia.
This includes a broad approach involving metabolomics, proteomics, inflammatory markers, new genetic risk markers, synaptic markers in cerebrospinal fluid, neuroimaging, etc. Research will also span novel methods for rapid personalized cognitive assessment using computers/mobile apps and testing of AI-algorithms and methods for analysis of results.
To initiate international front-line initiatives for early detection, prevention and treatment of cognitive impairment and dementia.
This involves multinational clinical prevention studies, establishment of a web-based research platform for brain health to be used for recruitment of subjects for clinical trials, "Big Data"-analyses, collaborations and exchange programs with leading universities and interested parties locally and internationally, as well as industrial collaborations on pharmaceuticals, functional foods, IT and artificial intelligence (AI).

Fingers Brain Health Institute
c/o Stockholms Sjukhem
Box 12230
102 26 Stockholm